Fast Shipping
Receive products in amazing time

Easy Returns
Return policy that lets you shop at ease


Authentic Product
We only sell 100% authentic products

Secure Shopping
Your data is always protected

Discount
Exiting discount offer
Description
TURN YOUR TV INTO SMART TV WITH
Enter in to the world of endless entertainment at home with your Binge powered by Android TV. It is very easy to use, just plug and play. Search your favorite content with the all new smart RCU. Cast your favorite content from smartphone to your TV with Chromecast built-in TM. Catch your favorite TV shows, movies, web-series, TV channels, watch YouTube and even play your favorite games only by connecting Binge with your TV.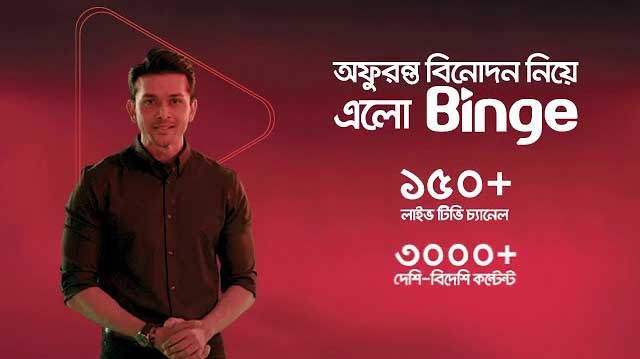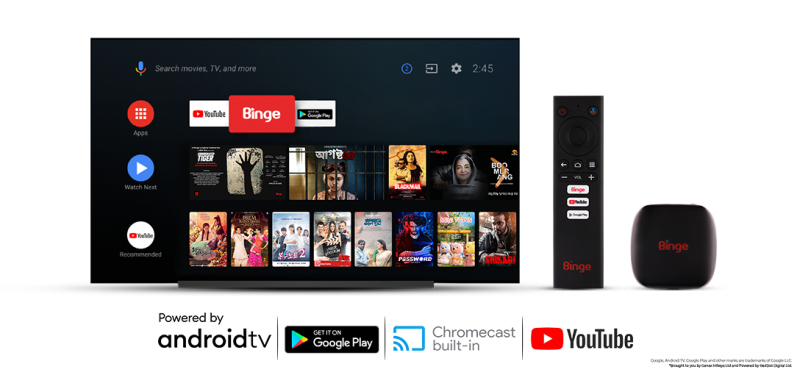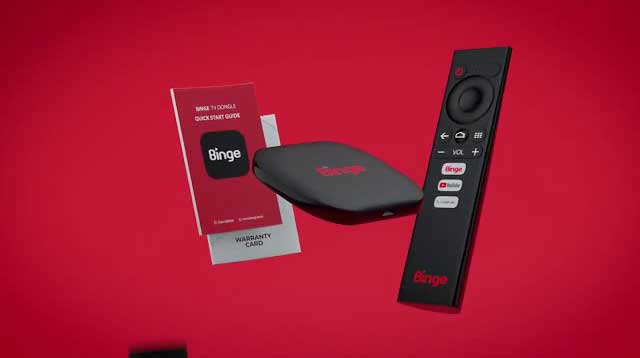 Delivery Options

We have courier pickup delivery service in whole country. We also have home delivery service.
Payment Options

We have three payment options. Direct bank transfer,
Mobile banking, Cash on delivery.
Free Returns

We have easy return service. If you face any fault in our products then you can return it without any service charge!